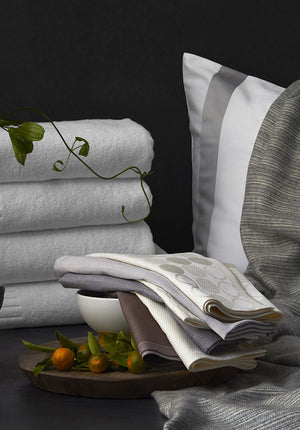 EXPLORE THE COLLECTION EXCLUSIVE FOR HOTELS & 5-STAR ACCOMODATIONS
With a history deeply rooted in fashion, a strong sense of style permeates every detail of the linens the Mascioni Hotel Collection creates—providing hotel guests with a memorable experience of elegance, performance, and comfort. Our collection offers the balance of luxury linens suitable for discerning hospitality properties while still addressing the industry's demand for sustainability.
CONTACT A HOSPITALITY CURATOR
To inquire about Mascioni Hotel Collection for hospitality, complete this form and a curator will be in touch. For retail questions, visit Customer Care.
CONNECT BY PHONE
For Hospitality Professionals:
- USA/Canada: +1 888.787.7002
- Europe and Middle East : +33 (0)4 72 471 717
For Retail Customer Care:
- US only: +1.844.934-0984